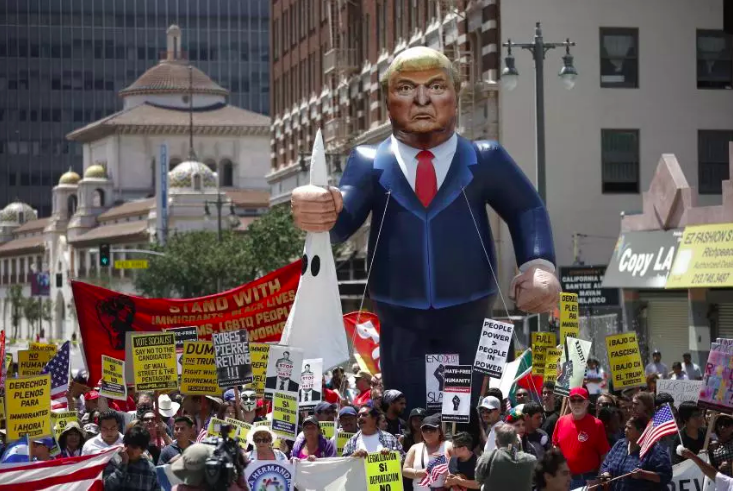 Victorian Teaching Now: Teaching Under Trump
How do we teach Victorian literature in the age of Trump? As part of our ongoing pedagogical series ("Victorian Teaching Now," "The Charlottesville Syllabus: Teaching Race in Victorian Literature") the present collection collects reflections, anecdotes, and proposals that describe how we teach Victorian literature under the Trump presidency, with its ongoing crises of race, ethnic nationalism, and white supremacy.
"Teaching Under Trump: Who, What, How?," a panel at the recent meeting of the Northeastern Victorian Studies Association in Philadelphia, inspired the present collection. As we continue to gather perspectives from the larger V21 community, we present a new series of contributions, by Manu Samriti Chander (Rutgers University-Newark), Erica Kanesaka Kalnay (University of Wisconsin-Madison), Olivia Loksing Moy (Lehman College, CUNY), Mary Mullen (Villanova University), and Natalie Prizel (Bard College). We continue to seek contributors, so in addition to comments here, please consider submitting a post to devin dot griffiths at usc dot edu.
Devin Griffiths, editor, V21 Pedagogy Series
(Image Credit: Lucy Nicholson, Reuters)