Collations: Book Forum on Jesse Oak Taylor's The Sky of Our Manufacture: The London Fog in British Fiction from Dickens to Woolf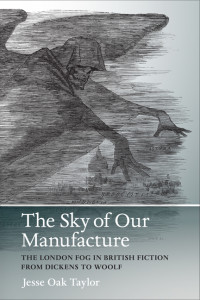 Welcome to the inaugural "Collations: Book Forum" on recent publications in Victorian Studies and related areas of research. We are delighted to begin with Jesse Oak Taylor's Sky of Our Manufacture (UVA Press, 2016). In keeping with V21's commitment to exploring variations of presentism as a corrective to positivist historicism, Jesse Oak Taylor's Sky of Our Manufacture explores "the emergence of anthropogenic climate change" by examining "depictions of the London fog in the late nineteenth- and early twentieth-century novel." In doing so, he seeks to "[open] a critical vantage point on the Anthropocene, a new geologic age in which the transformation of humanity into a climate-changing force has not only altered our physical atmosphere but imbued it with new meanings."  To initiate a larger discussion about the value and importance of this work and its methodological implications, we include below three reflections and responses by fellow scholars.
Collations is designed in contradistinction to a standard book review. A typical book review published in an academic journal offers a monologic response to a work, often quite a while after the work was published. Collations, by contrast, draws three scholars together into more timely discussions composed of reflections and responses. These collated reflections and responses are designed to invite further discussion in the comments. We thus extend the labor of reviewing from mere and finalized assessment to a more open-ended conversation wherein we collectively explore a book's methodological, critical and historical interventions.
Maeve Adams, editor, V21 Collations: Book Forum