Collations: Book Forum on Thomas Albrecht's The Ethical Vision of George Eliot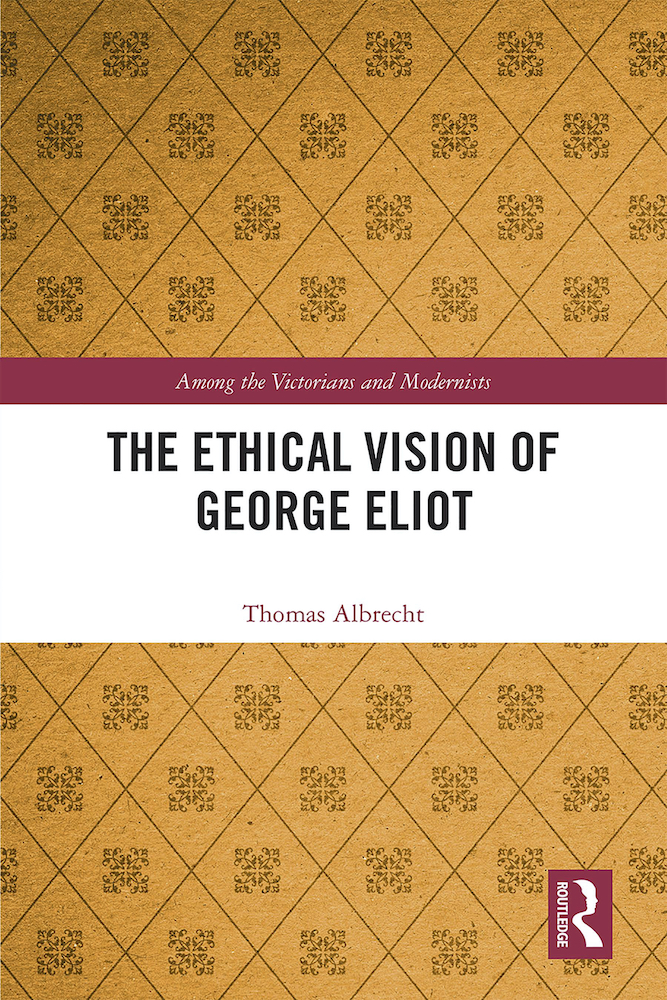 The V21 Collations: Book Forum welcomes Rachel Hollander, Beth Bevis Gallick, and Sam Tett in conversation about Thomas Albrecht's The Ethical Vision of George Eliot (Routledge, 2020). Albrecht's exciting new study tracks a double conception of ethics as it develops over the course of Eliot's career, a development consisting of both "an ethics of connecting and communing with other persons across differences and apartness" and "an ethics insisting on the ethical value of recognizing one's own inherent separateness and that of others" (4). Albrecht's intervention is to think about both this "communion imperative" and "difference imperative" together where Eliot scholarship has tended to treat each separately. This dialectical comparison reveals the ways in which the "difference imperative" comes to act as a corrective to a "moral fallacy" in its counterpart. "That fallacy is egoism… Eliot's novels diagnose such egoistic assimilations and appropriations in the various ways her characters empathize and commune with one another" (20).
Albrecht traces this twin imperative from Eliot's early interest in the work of Ludwig Feuerbach, and translation of his Das Wesen des Christenthums in 1854, through her career as novelist, with special attention to Adam Bede (1859), Middlemarch (1872), Daniel Deronda (1876), and the late experimental work Impressions of Theophrastus Such (1879). In Theophrastus we find both the most complex entanglement between the two imperatives, but also the notion that this entanglement is an explicitly literary phenomenon. It defines, in other words, literature's "ethical responsibility" to countermand modernity's tendencies toward "burlesque caricatures, cosmopolitanisms, literary nihilisms, disingenuous moral skepticisms, and violent political revolutions" (173, 175). The necessity of what Eliot calls literature's "finely discriminating vision" has only increased today.
Justin Raden, Convener and Co-Editor
Maeve Adams, Co-Editor