Collations: Book Forum on Bruce Robbins's The Beneficiary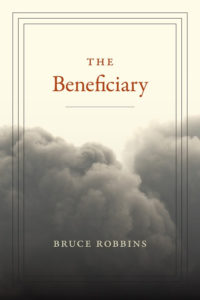 The V21 Collations: Book Forum welcomes Alex Bove, Racheal Fest and Nathan Hensley in conversation about Bruce Robbins's most recent publication The Beneficiary (Duke, 2017). Robbins's The Beneficiary offers a history of humanitarianism that encompasses a wide range of writers, artists and pundits from the nineteenth century forward, concluding that "whatever our political principles, we are all in fact beneficiaries" (141). While insisting that his "book does not set itself up as a source of reliable moral guidance" (3), Robbins defines the "beneficiary" as someone who benefits from injustice and exploitation. Even the "well-intentioned beneficiary" (5), on which he places particular emphasis, participates in dividing the world "between haves and have-nots" (6). Robbins's book may not be a moral guide; it is, however, certainly a call to action that, if our principles matter at all, we, as teachers and scholars of the literatures of liberalism, empire, inequality and liberation, ought to heed. As he says, "the concept of the beneficiary would not be worth expending so much energy on if it did not give us somewhere to go" (147)—a place, he expounds, where we might strive to "[erase] the structural inequalities by which the beneficiary is defined," rectifying the imbalance signified in our "debts to distant others whose labor and undercompensation make possible the relative abundance of life in the metropolis" (152). Robbins thus crafts a powerful and necessary, not to mention eminently readable, indictment of liberalism's self-satisfied presumption that it occupies a moral high ground with respect to injustice and exploitation, past and present. The truth of the matter is, he argues, that we are all, including (smug) liberals who self-identify as philanthropically generous "cosmopolitans," beneficiaries of other humans' suffering.
We welcome our readers to join in on our conversation by contributing to the comments.
Maeve Adams, curator and co-editor
Justin Raden, co-editor